It seems like I turn around and BAM realize I haven't made a blog post for over a month and a half. Blame it on the crazy, hazy days of summer. This year it's been the crazy HOT days of summer around here: we're officially tied for the most days over 90 degrees in a single summer, and it seemed like we definitely got more than our usual share of 100+ days too.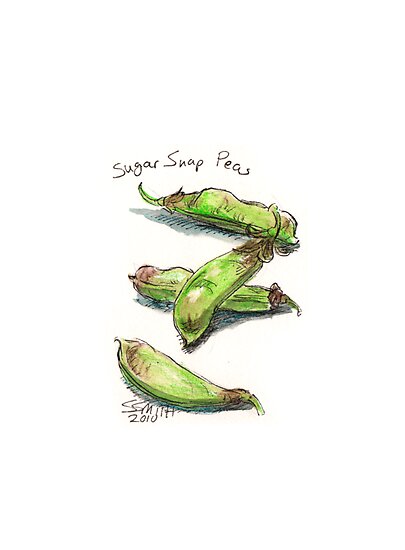 I spent some of the time I was hiding indoors where it's air-conditioned at my drawing table, working on my flower alphabet, playing around with materials, and keeping my hand in with sketches, including some rather silly ink drawings and experimenting with watercolor pencils, like in the small piece above. Most of that work has been posted directly to my RedBubble portfolio, I'll try to remember to cross-post here as well.
I'm also slowly adding new products and upgraded artwork to my Chinese Zodiac series at RedBubble and at my Zazzle store, generally trying to get ready for the holiday season (I can't believe it's already time to be thinking about that!) As always, if there's a particular product that you'd like to see one of my images on, just let me know!