If you read this blog, you know I have artwork on RedBubble.com, a site that is both a gallery and a place to buy things. This week they are having a sale on their excellent calendars, including a few with art by yours truly.
If you buy 3 calendars you get 15% off; if you buy 6 or more you get 25% off! There's no code, the discount automatically shows up in your shopping cart, but only until Thursday Oct 14.
Here's a little something to sweeten the pot: if you want a calendar made of any combo of the images I have online (in this blog and at RedBubble) just let me know by Monday and I'll put them together into a calendar for you to order!
Their calendars are pretty sweet; they have a wire ring binding with a built-in hanger, and the prints are crisp and bright. Here's one of last year's calendars for example.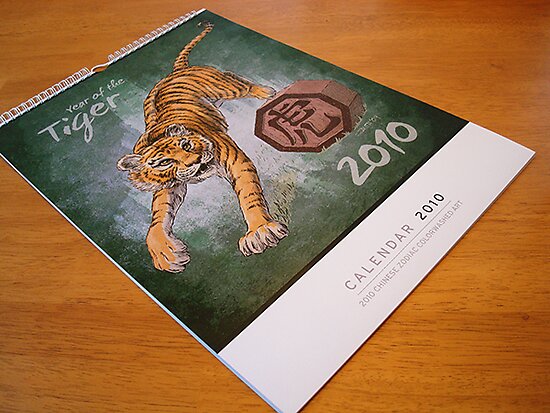 But wait, there's more! If you want a calendar, but need a different size or style, I also have the Chinese Zodiac calendars for sale at my Zazzle store, where there are plenty of options to customize them to your liking. And Zazzle is having their calendars on sale too: use coupon code  2011CALENDAR at checkout to get 30% off the price of any calendar, now through November 4.
If you're not in the market for calendars, Zazzle still has something for you. In honor of Columbus day, use coupon code 1492COLUMBUS to get 14.92% off your total order through October 11. See details here, and remember, at both RedBubble and Zazzle you can mix-and-match products from different artists and even make your own custom items and they'll all apply to the same deal!